Setting up an Adfox account for monetization with Header Bidding
Attention.
Before setting up Header Bidding, make sure that:
Each monetizer to be connected has a separate contract for bidding using Header Bidding technology.

An ad unit is created in the monetizer's personal account.
To monetize with Header Bidding, first configure banner types and templates, determine placements, and add campaigns and banners. Make sure that a link to the monetizer is traced for the template and campaign. Read the detailed instructions below.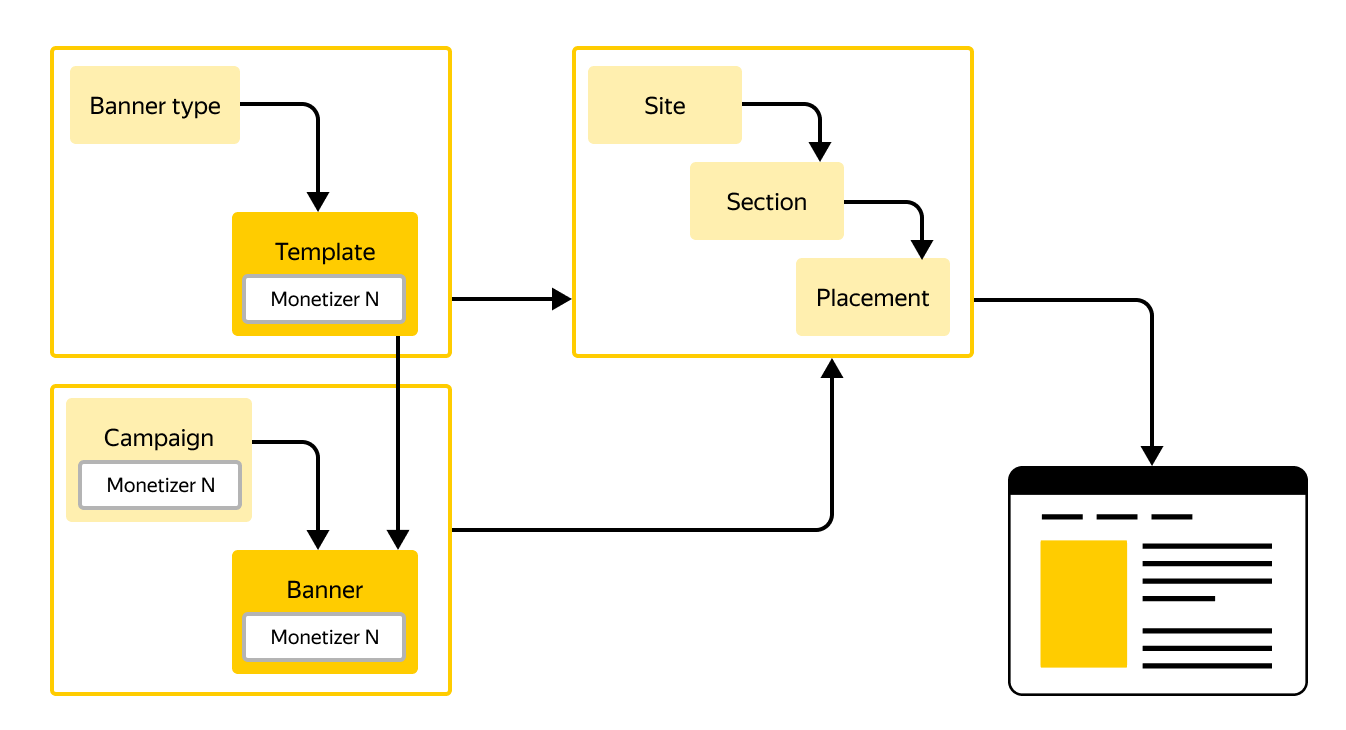 Step 2. Configuring placements, campaigns, and banners
Decide on the placements for monetizers. If necessary, create new ones.

Add one campaign

per monetizer:

Fill in the

Name

and

Advertiser

fields as you wish.

Select a monetizer in the

External monetizer

parameter.

For monetizers working via Adfox HB, enter the ID of the monetizer's account in Adfox (ownerId). You can find it out from the monetizer or in the monetizer's ad tag.

Example of ownerId in the ad tag

Note.

The CPM is set in the monetizer's account. If your account is an Adfox HB monetizer, you can set separate

CPMs

for

flights

and placements within your campaign. To learn more, contact the

Adfox support service

.

After the campaign is added, the

Placement

tab opens. Select the site, section, or placement where you want to place the campaign and click

Save

.

Open the campaign settings, go to the Banners tab, and select the banner type you need. The list will only contain banner types with templates for the monetizer in the campaign parameters. If you can't see the banner type in the list, make sure the template for the monetizer was added to it. You only need to add one banner per banner type.

Select the template you need on the

Banner contents

tab.

In the window with banner parameters, specify its name and click

Add

.
After setting up your account, place the script on the site.