PIN code
When you call the Yandex Direct customer service department, you will be asked to provide the campaign number and a one-time PIN. It is valid for 15 minutes and is required for each new call. This is necessary for data security: only you can grant access to your campaigns to a specialist and only for the duration of the call.
To create a PIN, in the upper-right corner of the page, click on the username and select Get PIN.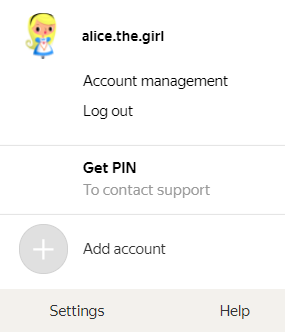 Have questions?
Attention.
Our customer service department can only help you with the campaigns created under the same username you use to contact us. You can see your current login in the upper-right corner of the screen. Our team can access your data only when processing your request.