Step 2. Configuration
Note.
Here and further in this section the names of elements in the Russian-language version of the store account and their exact translations into English are shown. Interface texts are translated automatically when switching to the English version, so they change from time to time and may not match the translated names on this page.
After registration, the page Подключение ("Connection") will open with a list of configurations that you need to specify. Click on an item to go to its settings.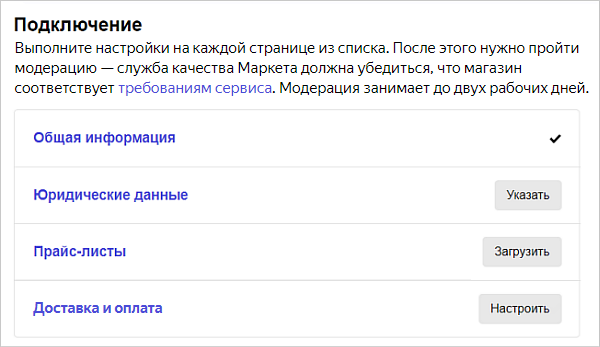 Общая информация

(

"General information"

)

Юридические данные

(

"Legal information"

)

Прайс-листы

(

"Price lists"

)

Доставка и оплата

(

"Delivery and payment"

)